Submitted by Anonymous on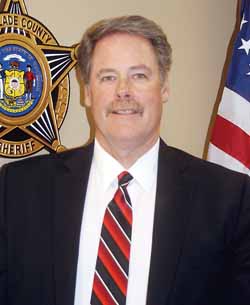 In a recent article in the Antigo paper, it stated that Bill Greening will be running for Sheriff again in the November election. I sincerely hope that Langlade County has not forgotten some of his public statements and hopefully he will have opposition in the election.
There are few things that rubbed me the wrong way with Sheriff Greening, one of them being the murder investigation Cathy Nameth. I can recall seeing the Sheriff on the news more than once stating that the investigation was close to being concluded and that he believed the person responsible would be found and prosecuted. I have yet to see or hear anything about that again in last few YEARS. So, what is happening there? An update would be nice.
Another statement that Greening made is still on this website, when he was on the phone with CNN and talking about how the big drug bust with the ex-principal was just the tip of the iceberg. Hmmm, not much happening with that now either. What's going on there Mr. Greening?
And wasn't he the Sheriff when Officer Jason Just was quietly removed due to his illegal actions with minor females?
Sorry Mr. Greening, but, I think you have proved to me that you are not who I want to see as Sheriff and at this point I will vote for anyone who runs against you!
source article - http://antigodailyjournal.com/index.php?ID=18296